Funzel – be enlightened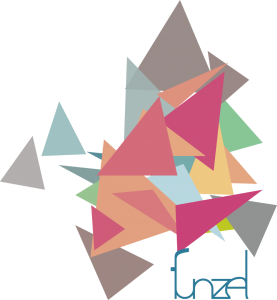 Release-Date: 31/10/2018
Platform: iOS
Light illuminates our way through life and the lightwaves make us shine. "Funzel" is a weak and tender light which is in danger to extinguish quickly and you have to protect it. Collect light energy and make sure the gentle flicker does not go out.
You have it in your hands because "Funzel" and you are the life.
The game is a combination of action and skill game with intuitive one-touch controls. Move the flickering "Funzel" safely thru a mysterious and unknown world. You have to collect light energy to make the surroundings visible so you can navigate safely.
– Extraordinary gameplay with intuitive controls
– 50 Level
– Game Center
The concept for "Funzel" and also for our other games results from continuous thinking about game mechanics and their effects on the player. About six months ago we talked about decorative elements in computer games such as lighting effects etc. and placing objects in non-visible areas of the respective level. We noticed that in many game titles the light is only applied as a decorative element and the result was our desire to develop a GamePlay concept based on light. We experimented with various behaviors and representations of light objects within 2D / 3D spaces. Then we built the first prototypes and tested different GamePlay variants and created a combination of space shooter, racing and exploring game.
Price: 2.99 $

Funzel in the news:
iTopnews.de – App of the day: "50 wunderschön animierte Level."
appgefahren.de: "Herausforderndes Gameplay in einer minimalistisch-modernen Umgebung."
Schimanke.com: "Funzel" – AppStore Perle
K73.com: " Funzel " ist ein wunderschönes, kleines, frisches Abenteuerspiel.
chaos na ekranie i kiepskie sterowanie